Betwixt Code and Music
Fitness Retrospective 2020
December 31, 2020 — 4 min read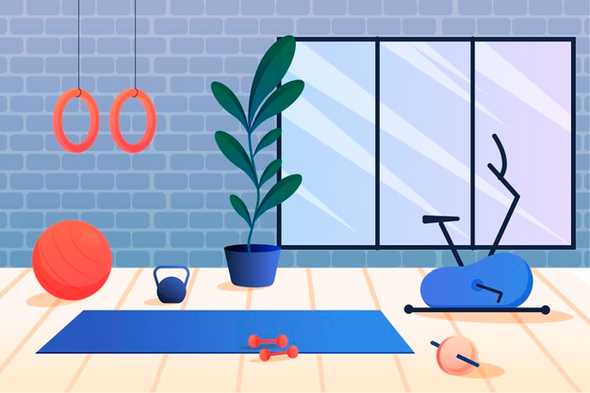 A few years back I stopped making resolutions at the start of the new year. It seems a bit arbitrary to make goals due to the calendar turning to a different day with an incremented year. I know this makes me sound like a snarky old man — not much argument here — but I think it best to set goals and/or establish new habits as soon as one is able. That being said, I have been pinning an area of focus to each year, not a specific goal but more of a domain.
In 2020, long before the social distancing of COVID-19 canceled all of the world's plans, I made my own fitness a personal focus. My aim was not to build abs of steel or to get a trainer to beat me into a new and improved shape. Rather, I wanted to build the habit of thinking about and making time for fitness in my schedule and life. We have three kids at home, my wife and I work full-time, and I work as many minutes every day that I can on a side project that is so close to launching.
So, how does one "make time" for fitness while being so busy? Great question! We have an indoor recumbent bicycle that is probably 9-10 years old now. There are so many miles on that machine! We keep the bicycle in our family room behind a great big L-shaped couch, and it is facing the television. This location tends to be mostly ideal for watching a show with the family in the evening or doing some light reading while using the bicycle for a workout.
Another helpful tool has been my Apple Watch. I have been wearing one most days since the second version came out a few years back. My curent one is the Series 4 in stainless steel with a white band. The "workout" app makes it really simple to start up a workout and quickly pause when getting up to refill water or if "nature calls" on a long bike ride. I have settled into a routine where my comfortable and do-able goal for the "Move" ring (active calories) is 820. I have found that making it go too much higher is tough to achieve some days — a 75-minute bike ride in the evenings is pretty brutal every single day. But I often exceed the goal of 820.
Near the end of 2020 we upped our family to the Apple Super Duper Bundle that includes Apple Fitness+. Though I have only done a handful of workouts with the Apple Fitness+ app, I am "two thumbs up" on it so far. The integration with a user wearing an Apple Watch is really stinking cool. I can see my rings on the screen the entire workout, and the pace and energy feel good on the workouts that I did. I foresee more fitness routines via our Apple TV in the living room in 2021 for me.
In the summer of 2020 I dropped my Apple Watch and shattered the screen. No big deal overall, but the only three days the entire year I didn't wear my watch at all were the three days when a new one was being shipped to me.
Another aspect of fitness is the metric of weight. Most days I wake up in the 5 o'clock hour to start work on my side business. The very first thing in that early morning routine is stepping on the digital scale. This means I have enough data over the last few years to see trends. I do see a trend in the times of the year where I lose more weight: Jan-Feb and the summer months. The rest of the months are a bit positive. My first guess for this is that I am motivated by the new year to start new habits, which die off by March. And then the summer is hotter, and I go outside more often and am generally more active.
Moving forward into 2021
I look forward to mixing in more workouts from Apple Fitness+ this year. I am going to target some days each week to work on different aspects of fitness like core, HIIT, etc. Some of those days I will set my "Move" ring goal to be higher to help achieve a bit more caloric burn.
Now that fitness is an ingrained habit and an expectation for myself, it's time to add another variant to the mix: nutrition. My awareness of food intake is high, but I often succumb to the food and drink that ends up in our house. It is much easier to avoid ice cream if it never makes it into the freezer at home! In order to not purchase all separate meals for the nutrition-concious person to eat, my entire family will need to consider nutrition more, too. This is a worthy task to undertake for the long-term health of my family. 2021 will be a grand adventure!
2020 by the numbers
Daily move goal for "Active" calories: 820
Days closing all three rings on Apple Watch: 302
End of year streak for "move" goal: 187 days

Weight (in pounds)

Jan 1: 204.2
Dec 31: 210.6 (reminder that muscle weighs more than fat 😂 😅)
Heaviest: 213.0 on 12/27
Lightest: 199.1 on 2/12
Trend for year: +2.9
Here is a picture of a good good boy. Thanks!
---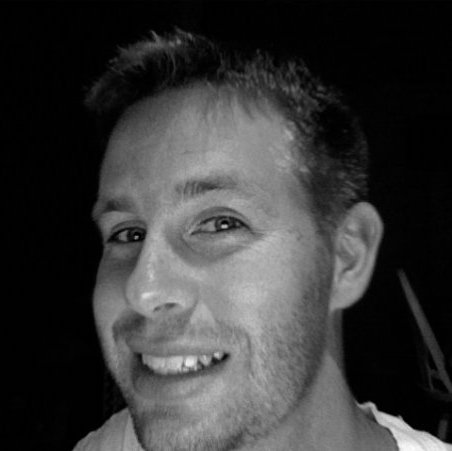 Written by Mike Mathew who lives and works in Dallas building useful things. Sometimes he posts.